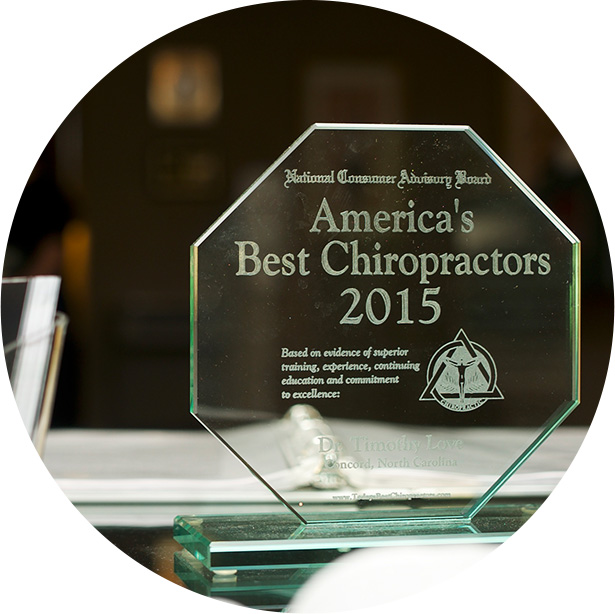 Optimize Your Health at Love Chiropractic Center
Recipient of 5-star Integrity Award and named Best in Cabarrus County!
Have you felt that visits to other health care providers consisted of a cold and impersonal experience where you didn't feel listened to or cared for? That's never the case at Love Chiropractic Center. Our doctors and team are kind and caring, and will seek to ensure you feel comfortable at every appointment. Concord Chiropractors Dr. Timothy Love, Dr. Phillip Love, Dr. Kou Lee and Dr. Sean Cooper have considerable expertise paired with a compassionate bedside manner.