Pediatric Chiropractic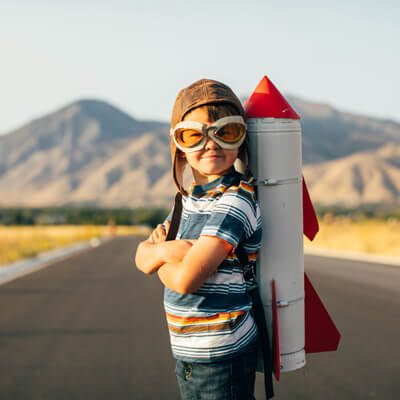 Children have spines and nervous systems, just like adults—so chiropractic care can help them feel and function their best as well. At Love Chiropractic Center, we have over 30 years' experience helping infants and kids get off to the best start possible in life by helping to restore optimal nervous system function through safe, gentle chiropractic adjustments.
Why Kids Need Chiropractic
Being born isn't easy! And the effects of the birth process can result in misalignments in the neck that create interference in the nervous system, which can lead to common childhood ailments.
As kids get older, they subject themselves to all sorts of physical stress from learning to walk, falling down, bumping their heads and playground accidents. All of these can affect their spine and nervous system.
NEW PATIENTS »

Gentle chiropractic care can often help with a wide range of issues, such as:
Constipation
Ear infections
What to Expect
Our comfortable environment helps to put kids at ease right away—it doesn't feel like a doctor's office here. We have puzzles, toys and coloring books for them to relax with. Your chiropractor will talk with you and your child (if they're old enough to verbalize) about what's going on. The exam is quick and painless. At your next visit, we'll do a very gentle mobilization, using just the fingertips to restore alignment and mobility.
We recently saw a baby who was very constipated and hadn't been able to poop. Our chiropractor performed a very gentle adjustment to the low back, and the little guy pooped immediately. Baby and mom were both relieved.
Babies' bodies respond very quickly to chiropractic care because they haven't had years to get "stuck" in improper alignment and movement patterns. Addressing things early on can help them create the foundation for lifelong optimal health.
The Care You Need, Where You Are
Love Chiropractic Center has three convenient locations to better serve our patients. Our offices are located in Concord, Harrisburg and Salisbury, and we accept insurance at all locations.
Schedule Today
Contact us today to book an appointment for your child. We can't wait to help them grow big and strong-naturally.
CONTACT US »

Pediatric Chiropractic Concord, Harrisburg, Salisbury NC | Love Chiropractic Center