Chiropractor In Salisbury
Love Chiropractic Center's newest location is in Salisbury, just a hop, skip and jump north of our Concord office. Although we are new to Salisbury, we are a member of the Chamber of Commerce and look forward to giving back in the same way we do in our other locations.
We are continually seeking ways to better accommodate our patients, and opening this office in 2023 allows us to serve the community with conveniently-located care.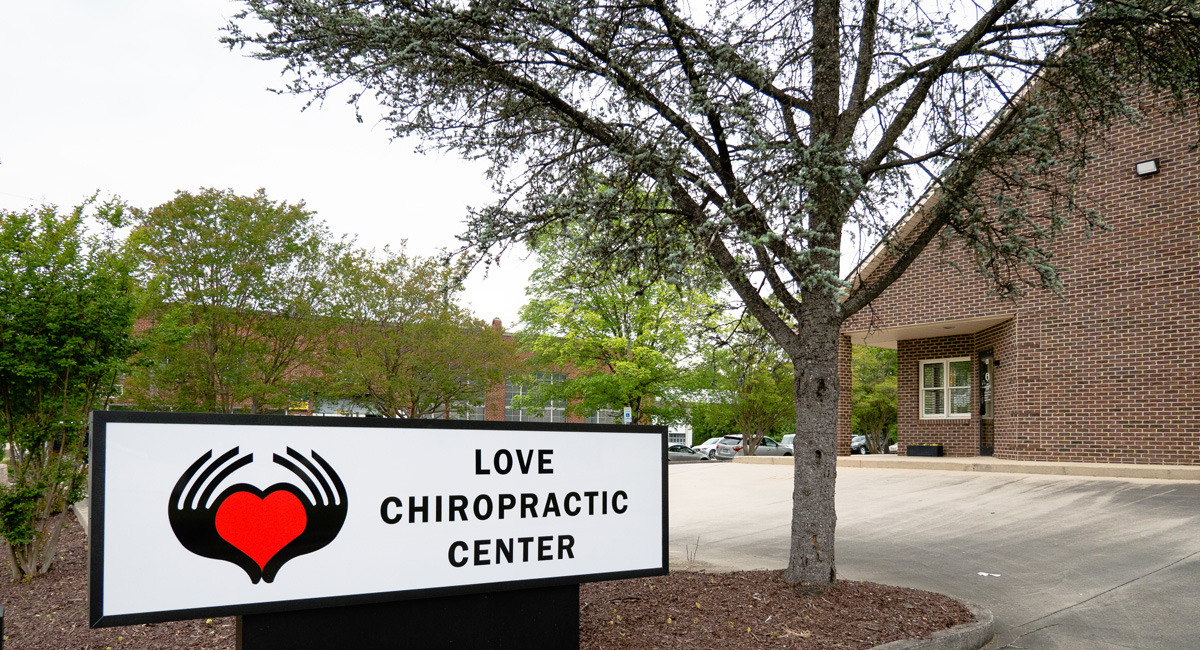 Patient-Centered Care in a Modern Setting
We are committed to accommodating our patients in every way we can, and that includes creating a relaxing, healing atmosphere where you can escape the stress of your daily life for a time. Our spa-like practice includes a modern, open-concept design—with private areas as well.
Your care will be customized to your specific needs and goals, based on a thorough examination and on-site X-rays.
MEET THE DOCTORS »

Whole-Body Approach
Chiropractic care addresses the joints of the spine and extremities, and our experienced doctor offers gentle, effective adjusting techniques. In addition, we go further to provide any needed therapies to help heal soft tissue issues related to your condition.
This comprehensive approach allows your body to heal more completely, and can help you "hold" your adjustments longer. Most of our soft tissue therapies provide benefits such as relieving pain and inflammation, and some can help with chronic conditions that have resisted other types of care.
Our full range of services includes:
Get to Know Our Doctor
Dr. Lee is our caring chiropractor in this beautiful new office. Following a complete examination and on-site X-rays, Dr. Lee will create a customized care plan to help you achieve your unique health goals.
Book Today
Contact us today to schedule your first appointment for customized chiropractic care in Salisbury.
Your entire $40 new patient fee is donated to a local charity, which is just one of the ways in which we support our communities.
CONTACT US »

Chiropractor Salisbury NC | (980) 745-1711